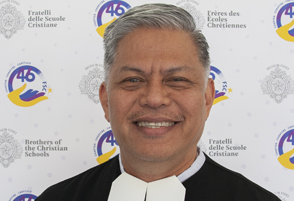 SUPERIOR GENERAL AND HIS COUNCIL
The role of the Brother Superior General
His presence in Visitors Conferences
The Brother Superior General interacts more directly with the Brother Visitors to provide support and animation. This includes meeting them at least once a year in the Regional Visitors Conference.
His Pastoral Visits to the Districts
For his Pastoral visits, the Brother Superior General, in dialogue with the leadership team of the District, will identify and address key areas for attention. These visits should always be occasions for encouraging Brothers and other Lasallians and, when needed, to exercise authority and intercede on behalf of the Institute.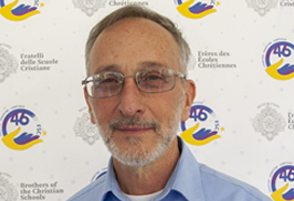 The role of the Brother Vicar General
Besides substituting for the Brother Superior General when needed, and being his first collaborator, the Brother Vicar General is entrusted with the coordination of the Secretariats and Services of the Generalate. He also organizes and moderates the plenary sessions of the General Council.
GENERAL COUNCIL COMMUNITY
The Role of the General Council
The community life of the Council primarily occurs when the Brother General Councilors convene in Rome for their regular plenary sessions. These sessions focus on the needs and concerns of the Institute while facilitating faith sharing and the continuing formation of the General Council.
X
GENERAL SERVICES
X
We now wish to begin the journey towards a new governance model that will allow us to build on the gains of the past, be more dynamic in responding to the emerging needs of the world and facilitate our discernment and implementation of the inspirations from the Holy Spirit.
We are excited and happy to share with you the most significant changes that we wish to undertake.