The Personnel Office is the central service which, under the direction of Mrs Paola Molinaro, registers the data for our Institute.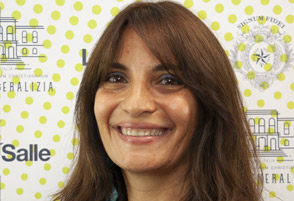 It collects all documentation concerning individual Brothers and Communities, and introduces it into the Institute database, which records and uses the information received.
On the basis of this data, the publication of bulletins, statistics, analyses and projections can be made as required. There are forms for submitting information in PDF format, and they can be downloaded here.
Contact: Mrs. Paola Molinaro (personnel@lasalle.org)
The online forms for supplying information by specific dates include a 'Send' button. Please use these rather than regular postage.
Records of vows or changes of District should be printed and sent by post, because they require signatures as indicated by the Rule or by Chapter legislation.
All forms can be filled in directly *on-screen.
(* You need to have version 7 of "Adobe Reader")
---
Forms
---

---

Date: December 31st
---

---

---

---

Dates: December 31 – June 30
---
Dates: 31 December – 31 March – 30 June – 30 September
---

As required
---

---

As required
---

As required
---

As required
---

As required
---

As required
---