Faith and zeal. De La Salle: three hundred dynamic years.
Two words, the same spirit.
A current dynamism living in the heart of each Lasallian.
This exposition is a little travel to the meaning of our vocation, our educational mission.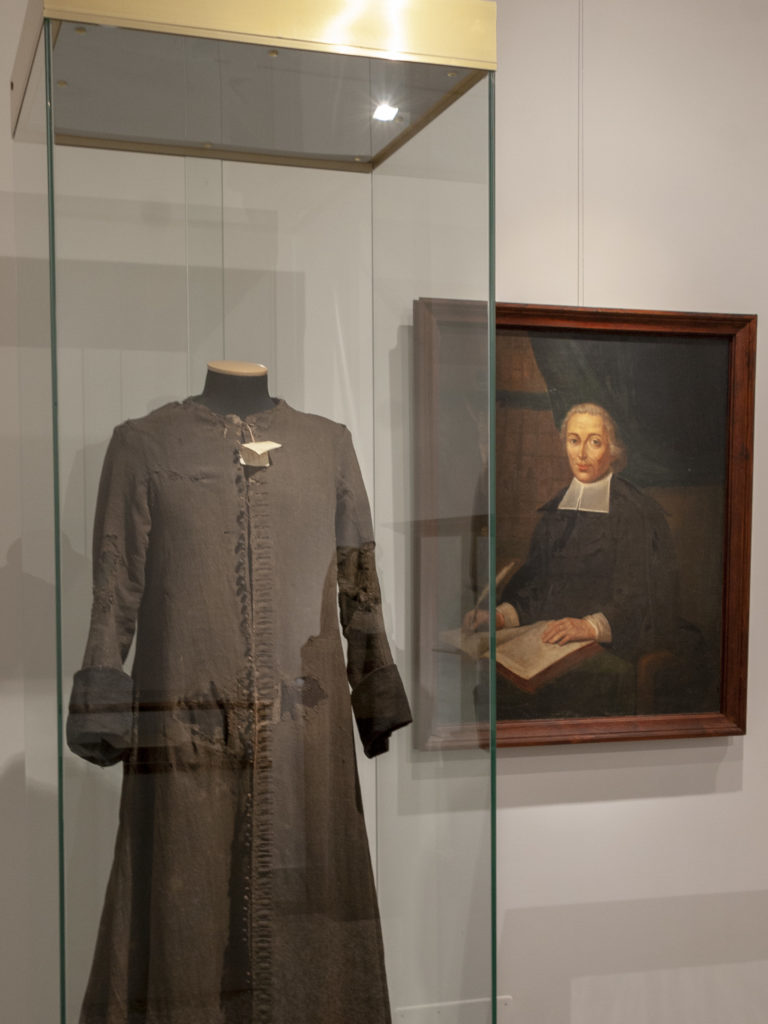 These words open the new stage of the La Salle Museum under the coordination of Br. Diego Muñoz, located in the entrance hall of the Generalate. It was restructured and reopened to the public on April 30, 2013, during the celebration of the 362nd. anniversary of the birth of John Baptist de La Salle in Reims, France.
From its first stage, designed by Br. Donald Johanson in 2001, the La Salle Museum has had spaces for pieces of high artistic and devotional value organized chronologically. Among them, it highlights the portrait "Léger" of the Holy Founder, of 1734, and the priestly ornaments of Father La Salle, protected by Br. Vivien (René Gaudenne) during the French Revolution (cf. CL 40). It also includes three audiovisual montages: "The Life of John Baptist de La Salle" and "A History of the Institute," made by Br. Donald Johanson, and "I am Lasallian," whose author is Mr. Scott Gibb, created in a principle for the 43rd. General Chapter and funded by the District of San Francisco.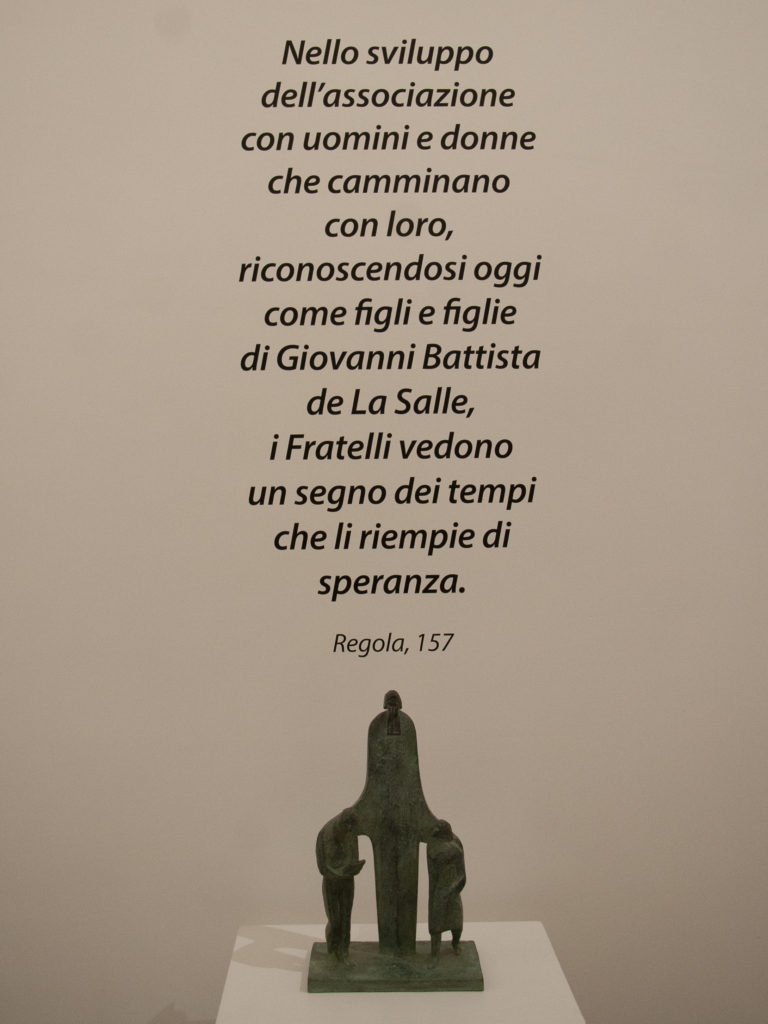 In the current exhibition, the Museum invites you to take a tour of the most significant stages of the life of the Holy Founder, his spiritual and ascetic works, his spirituality, the origins of the Lasallian school and throughout the eighteenth and nineteenth centuries, as well as the Lasallian holiness and the international projection of the Institute of the Brothers of the Christian Schools in the world today. A mural, prepared by Br. José David Berbesí (Venezuela) in the last room of the Museum, helps visitors to project the Lasallian educational mission towards the future.
Finally, in order to collaborate in the updating of Lasallian thought, every year the La Salle Museum prepares a temporary exhibition in the Lasallian Library spaces, located in the semi-basement, south-west sector of the Generalate. In this way, it maintains its commitment and awareness of the challenges of the educational mission in the 21st. century.
---

Museo La Salle – Outfitting 2017/2018
---

Exhibition "Educating for a World of Brothers
---

Fundamental Lasallian Iconography
---

Exhibition of 80 years of the translation of the Relics in Rome
---
---