On 5 August 2020, the Secretariat for Solidarity and Development, through its legal instrument, the Fondazione De La Salle Solidarietà Internazionale ONLUS, launched an emergency appeal to rebuild the Lasallian Schools in Beirut and to support the basic needs of the families that were impoverished due to the explosion.
Thanks to your donations we raised 1,806,678.97 US Dollars!
Our educational centers have been restored. Students can now attend classes virtually using distance learning, which is compliance with COVID-19 national regulations.
The Collège Notre Dame and the École Saint Vincent de Paul have been restored while due to the COVID-19 confinement, some renovations work at the Collège Sacré-Cœur are delayed, but the school is ready to resume classes when the situation allows it.
Take a look at what we have been able to accomplish together at the Collège Sacré-Coeur, our educational center that was most affected by the explosion.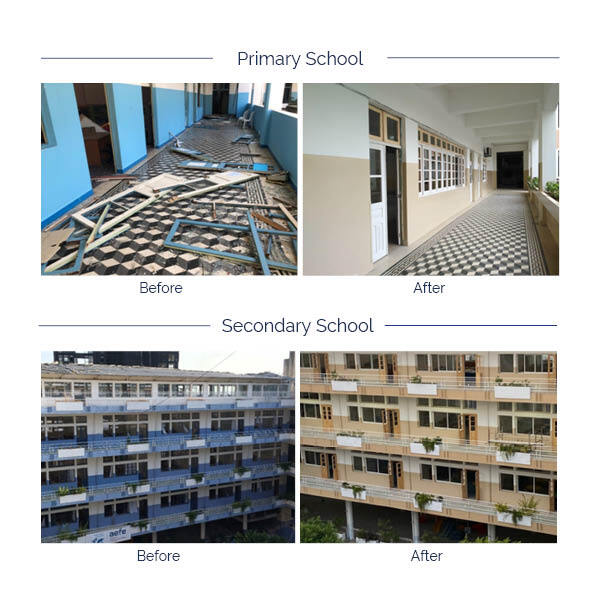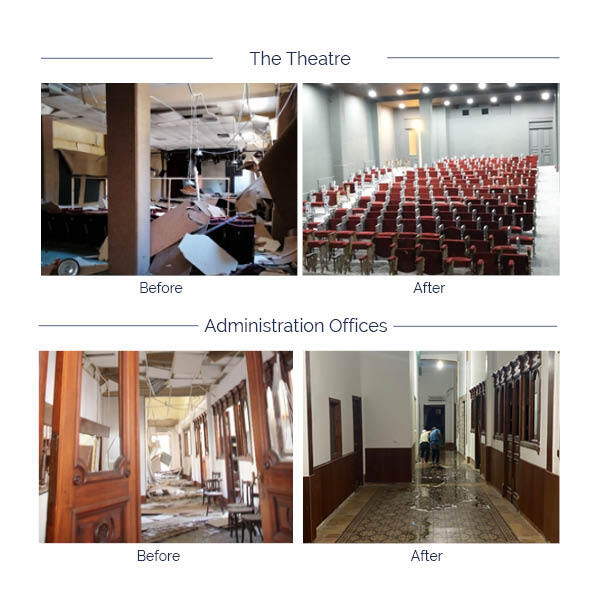 You can continue to help our students and their families!
All future donations will be allocated to a scholarship fund to support students whose families have become financially impoverished as a result of the explosion.
Information for bank wires in Euros:
Name of the Bank: Banca Popolare di Sondrio
Address of the Bank: Via Baldo degli Ubaldi 267 00167 Roma (RM)
Account Name: De La Salle Solidarietà Internazionale – ONLUS
Address of the Account Holder: Via Aurelia 476, 00165 Roma (RM)
Account Nr.: 7241X70
IBAN code: IT52 R056 9603 2070 00007241X70
BIC or SWIFT code: POSOIT22XXX
Information for bank wires in US Dollars:
Name of the Bank: Banca Popolare di Sondrio
Address of the Bank: Via Baldo degli Ubaldi 267 00167 Roma (RM)
Account Name: De La Salle Solidarietà Internazionale – ONLUS
Address of the Account Holder: Via Aurelia 476, 00165 Roma (RM)
Account Nr.: 096-0007241-VAR-USD
IBAN code: IT10 M056 9603 207V ARUS 0007 241
BIC or SWIFT code: POSOIT22XXX