Brother Armin Luistro, Superior General, has just appointed Brother TOEPPEN Yawo Rodrigue Romain as Visitor of the Lasallian District of West Africa (DILAO). His mandate will run from 1 June 2023 to 31 May 2027. Brother Visitor Rodrigue TOEPPEN, originally from Togo, has been perpetually professed since 2 September 2006 in the Congregation of the Brothers of the Christian Schools. He has served as Director of works and communities in Benin and Togo. He was been Director General of the Lasallian African Centre (CELAF Institute) in Ivory Coast. He was a Capitulant of the 46th General Chapter of the Institute. Since 2020, Brother Yawo has been Director of Catholic Education in the Diocese of Dapaong in Togo.
Brother Rodrigue Romain is the first Brother Visitor of DILAO, a District officially created by the merging the Benin Gulf District and the West African District on 8 May 2022. It includes Benin, Burkina Faso, Ivory Coast, Ghana, Guinea-Conakry, Niger and Togo.
La Salle Foundation in the DILAO District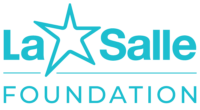 In Burkina Faso, La Salle Foundation is involved in the construction of the new Lasallian University of Engineering in Ouagadougou, the capital, and in supporting the victims of terrorism: almost two million people are fleeing from the north of the country and are finding basic necessities, food and shelter in our schools in Nouna and Kongoussi. In Benin, in Bohicon, the Foundation completed the construction of a fully bilingual primary and nursery school: La Salle International Catholic School. In Niger, thanks to a partnership with the Schneider Electric Foundation, 900 students at the Issa Béri High School in Niamey received new, modern laboratory equipment that will improve their technical training and employability in the fields of electricity, automation and renewable energy.