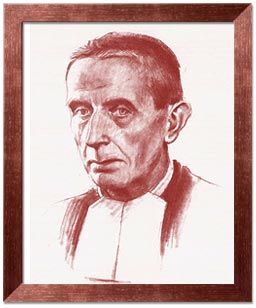 Br. Adolfo Lanzuela was born on November 8, 1894, at Cella in Spain. He taught for forty years at La Salle College, Montemolín.
Those who knew him recall his serene and well ordered life. His entire life was spent in the love of God and of his Brothers. His greatest care was to imprint in the souls of his pupils the ideal of the authentic Christian, faithful disciple of Christ.
He died on March 14, 1976. On June 13, 1980, his remains were transferred from the church of St Mary Estrella of San Asensio and buried in the chapel of the College of La Salle of Montemolin.
The diocesan process has been started.