He was born on June 27, 1895 in Chauvet Servières, Lozère (France).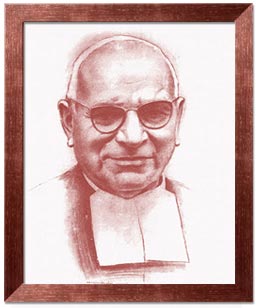 His desire to be a missionary brought him to the Lasallian missionary centres of formation in Premiá de Mar (Spain) and Lembecq-lez-Hal (Belgium).
In Premiá de Mar he had occasion to meet Brother Miguel Febres Cordero, the future Saint Miguel. He lived the first years of his apostolic life in Cuba, at the school in Sancti Spiritus, Havana and Güines. On January 10, 1925 he arrived in Mexico City, the country which he considered as his second home. In the 27 years he spent there, he first taught in the primary and commercial classes.
But his most important creation consisted in founding a new religious Congregation of Sisters (Hermanas Guadalupanas De La Salle), to whom he gave the Lasallian Rules and the spirit of faith and zeal, characteristic of the Brothers of the Christian Schools. The new Congregation received diocesan approval on September 12, 1962 and on April 10, 1976 papal approbation from His Holiness Paul VI. Brother Jean died on December 5, 1978.
The Diocesan Process was completed in Mexico City and now the dossier is at the Congregation of the Causes of the Saints in Rome.
---

---
Guadalupana De La Salle Sisters
---