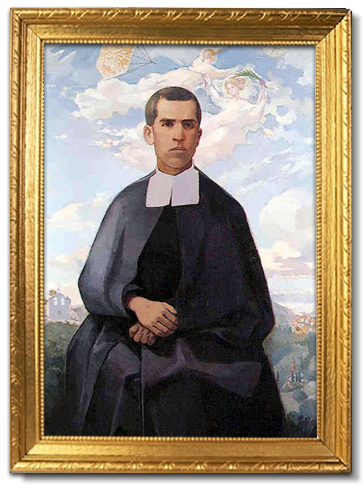 CAUSA JACOBUS HILARIUS
The Cause includes only this Brother. He was 36 years old.
The heroic and dramatic death of this Brother aroused astonishment and fear in the members of the firing squad. Since the Brother remained standing after the first and second shots, the killers threw down their rifles and fled in fear. The commander, full of anger, approached the Brother and fired all the bullets from his gun into his face. Brother Jaime Hilario was beatified together with the 8 Brothers of Turón and their chaplain, only because his Cause ended at the same time and he belonged to the same Congregation.

---
Iter of the Cause
25/07/1951 : Beginning of the diocesan process super martyrio
26.02.1988: Rapporteur: Fr. Ambrogio Eszer, O.P.
04/03/1988: Presentation of the Positio
24/02/1989: Congress of Theologians
17/10/1989: Plenary of Cardinals and Bishops
21/12/1989: Decree super martyrio

Beatification: 29/4/1990  (together with the Brothers of Turón) – H.H. John Paul II
The process super miro of this Brother is the same as for the Martyrs of Turón.
Canonization: 21/11/1999 – H.H. John Paul II
Liturgical memorial: October 9
---

---

---