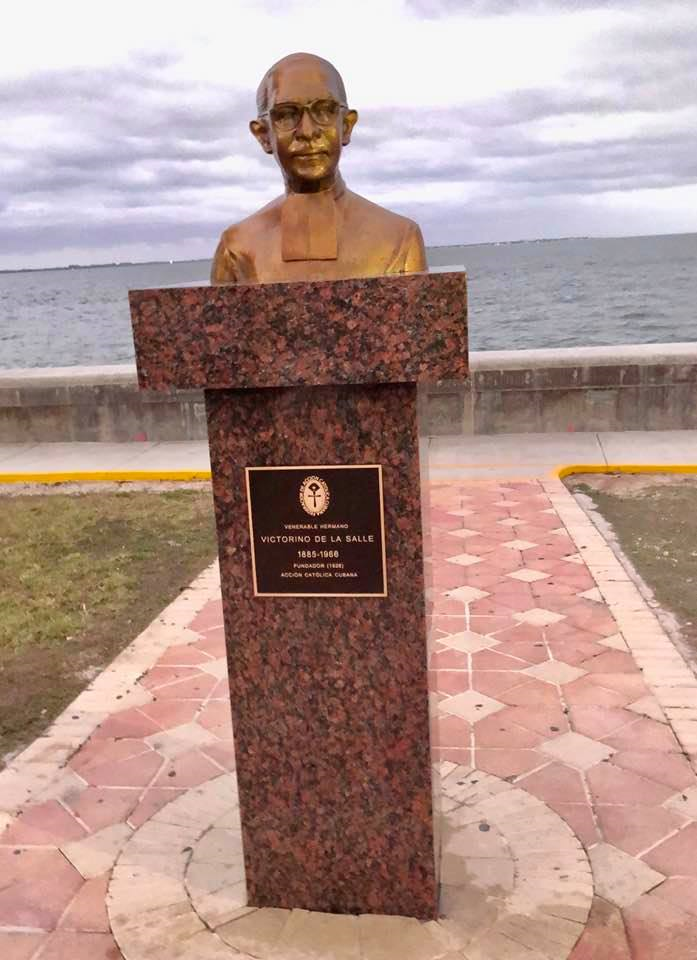 In the Chapel of Charity in Miami on Sunday February 9, 2020, on a pleasant and sunny day, there was a double Lasallian celebration. The blessing and inauguration of a monument to Brother Vittorino and a Eucharistic celebration of thanksgiving.
Father Fernando Heria, priest in charge of the chapel, blessed the statue, and Alvaro Vascos, current president of the Alumni Association, and Manolo Fernández, former president of Catholic Action, inaugurated it.
At the end of the ceremony a greeting sent from Rome by Mrs. Patricia Bainberg, of the International Forum of Catholic Action, was read out.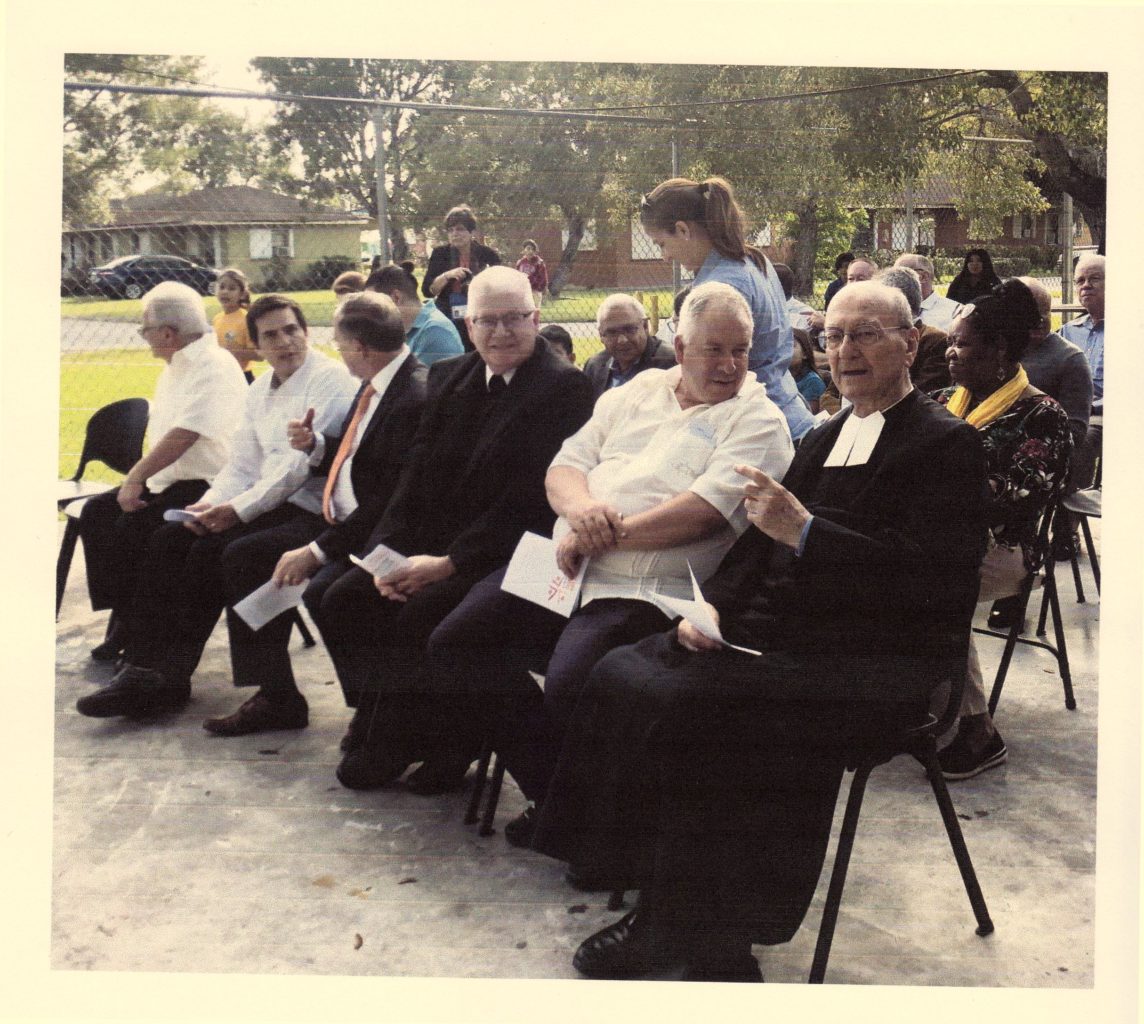 The Eucharist was concelebrated by several priests, some of whom belonged to Cuban Catholic Action, created by Brother Vittorino. Father Mario Vizcaino, Piarist, (it was the Piarist Fathers who collaborated in Cuba with Brother Vittorino) and Father Fernando Hería, son of a member of Catholic Action.
The celebration was attended by the Cuban choir and the Catholic Knights, both fruit of Catholic Action. Also present were several Miami authorities, including Senator Javier Souto and Dr. Alberto Luzarraga.
---
Additional note
More than 25 years ago, in Miami, the La Salle Center, an educational center for the children of migrant workers, was founded by former Lasallian students from Cuban schools, and it recently became part of the North American East District (DENA). Previously this institution was part of the Antilles-South Mexico District. Many DENA schools have done volunteer work and service at this Centre.
---
La Salle Educational Center of Homestead Joins the District of Eastern North America
---
http://documentacionlasaliana.blogspot.com/2017/05/sobre-la-expulsion-de-los-hermanos-de.html
---
---
https://www.miamiarch.org/CatholicDiocese.php?op=Article_153771857628302_S
---